News and Events
Discover all of our news!
Don't hesitate to contact us for any further information.
Select the year:
02/03/2022
Ganmar: the courage of ideas for 25 years
On February 3rd 1997, exactly 25 years ago, Ganmar began its journey: a business project that saw the entire Gandini…
A 360° vision for a sector in continuous evolution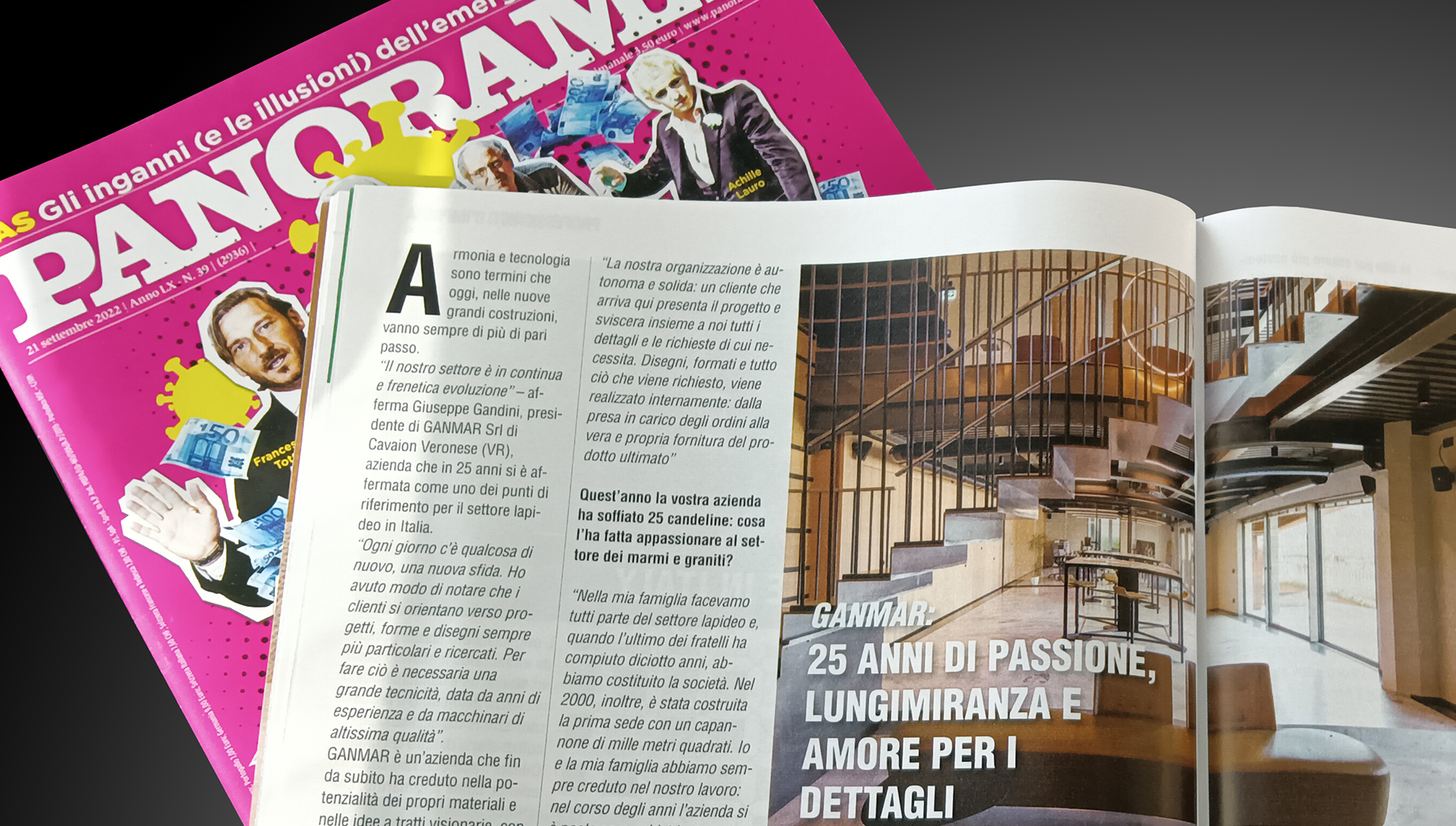 ASMAVE, Veronese Marble Workers Consortium, celebrates its 50 years of activity in promoting the professionalism and competence of veronese companies.
To feast, it has chosen to involve the most important firms in the area, with some interviews dedicated to individual realities published on Panorama corresponding to the start data of one of the most famous trade fairs in the sector: Marmomac.
Giuseppe Gandini, president of Ganmar, intervenes interviewed by Gianluca Stival, illustrating the different services and exposing the visionary ideas that the company has always offered and still offer to his clients after 25 years of activity. A real journey into the corporate mission, passing through the study of projects, the choice of raw materials, up to the most current issues of enviromental crisis, always placing the distinctive values ​​of Ganmar at the center.