Pre-laying room
You imagined it with your mind.
Come see it with your eyes.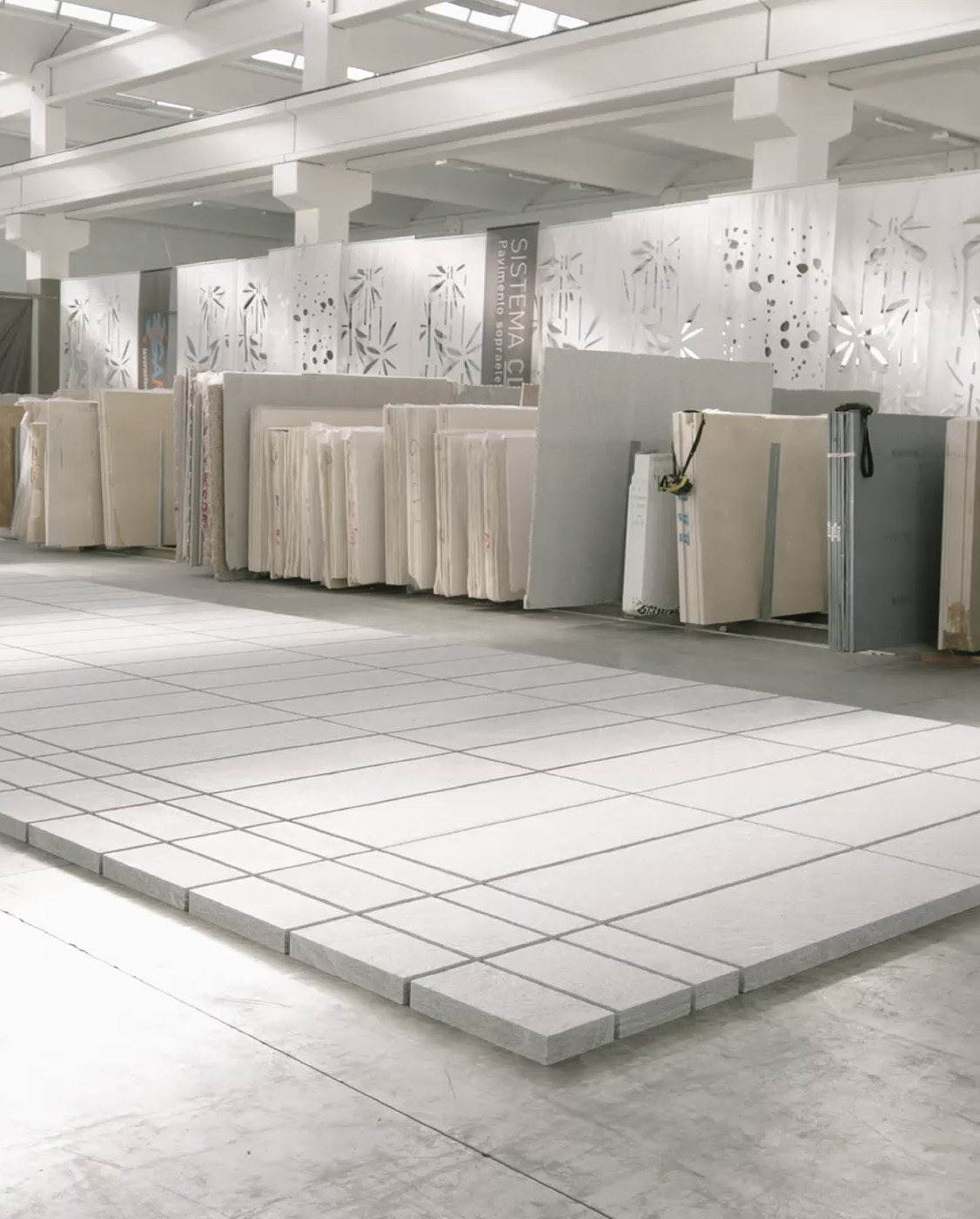 A room dedicated to see how your project will turn out, to understand if you want to approve it or modify it.
Excellent projects deserve excellent services: this is what GANMAR's pre-laying room offers; a wide space in which you can see your project fully realized, pre-installed in dry condition, with the possibility to replace single elements before the installation.
The dry lay allows you to check the chromatic and aesthetic turnout of the combinations, any rebuilt or open-cut veins and discard defective and flawed elements.
To go beyond imagination and have the certainty of a perfect execution, that fully meets your requirements.
A handling system, developed by Ganmar, enables the movement of the panels through a mechanical suction cup gripper, simplifying manual labor.
Before the shipment, all the pre-laid elements are precisely numbered, according to the set pattern, to make the installation easier and without the possibility of errors.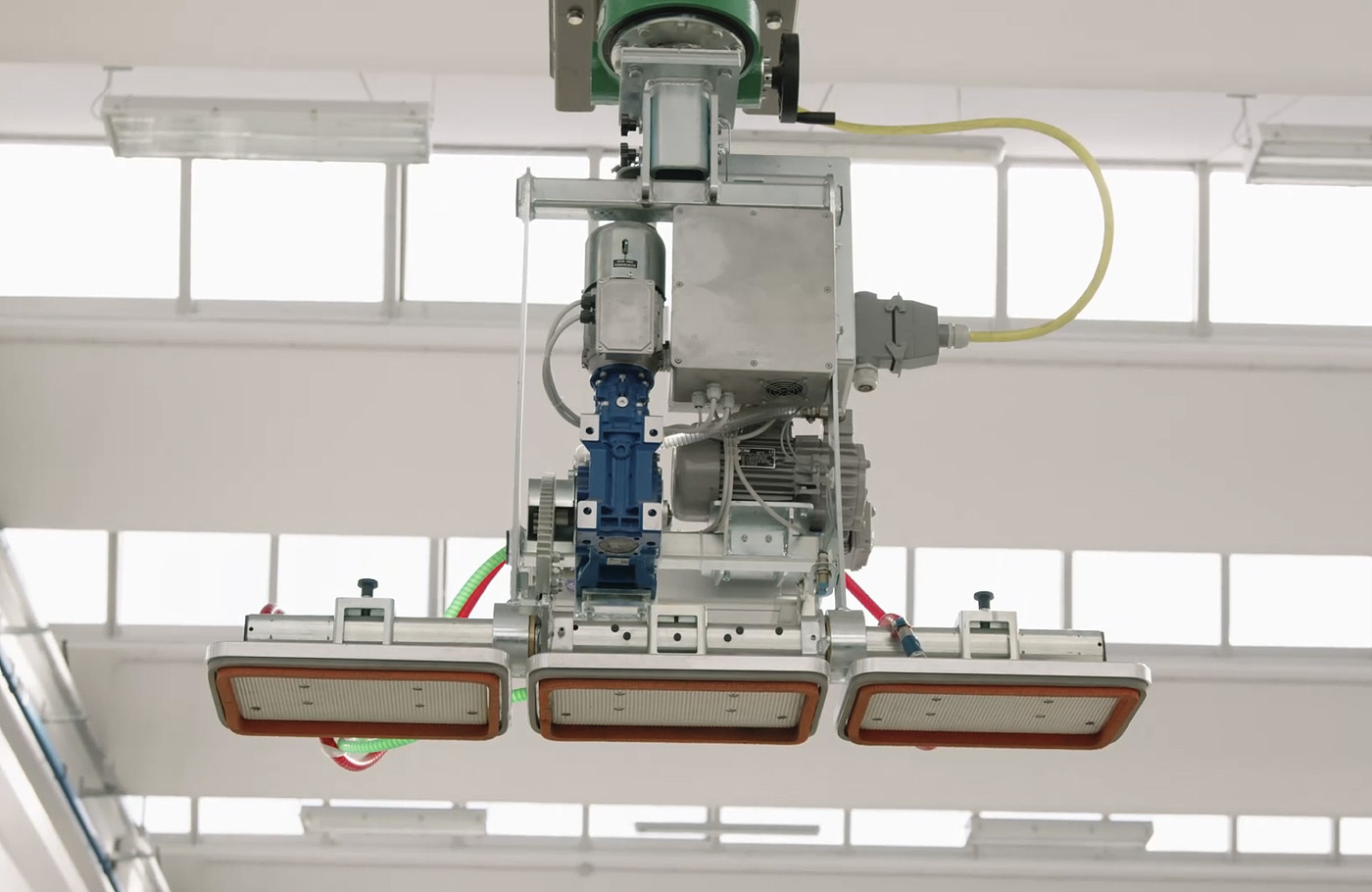 Do you want to put us
to the test?
Fill in the form and send us your request.
We will reply as soon as possible.
Thank you.