News and Events
Discover all of our news!
Don't hesitate to contact us for any further information.
Select the year:
27/09/2022
A 360° vision for a sector in continuous evolution
ASMAVE, Veronese Marble Workers Consortium, celebrates its 50 years of activity in promoting the professionalism and competence of veronese companies.To…
Ganmar: the courage of ideas for 25 years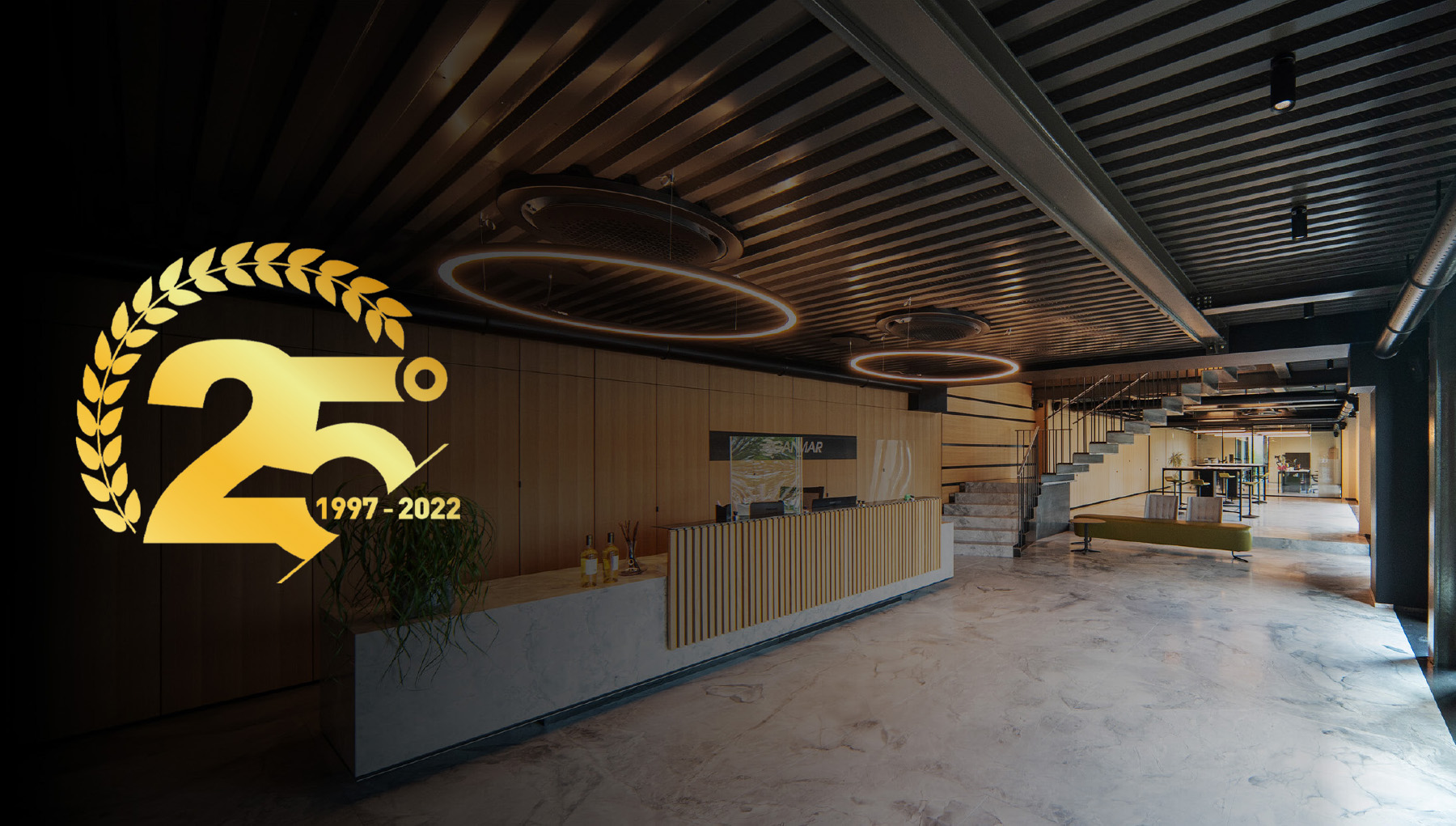 On February 3rd 1997, exactly 25 years ago, Ganmar began its journey: a business project that saw the entire Gandini family involved in the common goal to bring the processing of marble and stone, amongst the most ancient building materials, into the third millennium. The materials are rethought in a different, exclusive way, processed with the same sensibility and versatility of a leather or a fabric, out of the constraints of prefixed shapes and sizes, to turn them into entirely personalized, unique projects.
25 years of constant experimentation through the innovation of production processes, combining artisanal culture and 4.0 industry, able to design unique machinery to obtain the executive versatility required by the ongoing projects. Ganmar can therefore present itself as a partner to the most committed companies of the stone industry, becoming involved with construction companies and Italian and international architectural firms.
"We contributed to the creation of magnificent ideas, but, most of all, we built strong and inspiring relationships with all of our company's external and internal partners" – these are the words that Giuseppe Gandini, C.E.O. of Ganmar,  uses to introduce the new anniversary – "The present passes through, other than our experience and the renewed enthusiasm for the ongoing projects, the offering of our new technologies dedicated to raised floors and ventilated facades; solutions that open up new  expressive possibilities along with great functional advantages in the construction field."
With the approaching of its 25 years of business, despite the pandemic period, Ganmar has completed the building of its new welcoming areas, transforming the entire company into a complete exhibition experience; work and relax areas, gym and spa, dining area and meeting rooms are now at the disposal of visitors and of periodic team building corporate events. "We  are celebrating 25 years" – Giuseppe Gandini continues – "with a new investment in beauty and in our dreams, with the willpower and enthusiasm to be protagonists of the evolution of marble and stone, that so strongly characterize  our area for creativity, competence, planning and entrepreneurial skills, in the future. Congratulations, therefore, to Ganmar, and to all of such an important field of our Made in Italy."