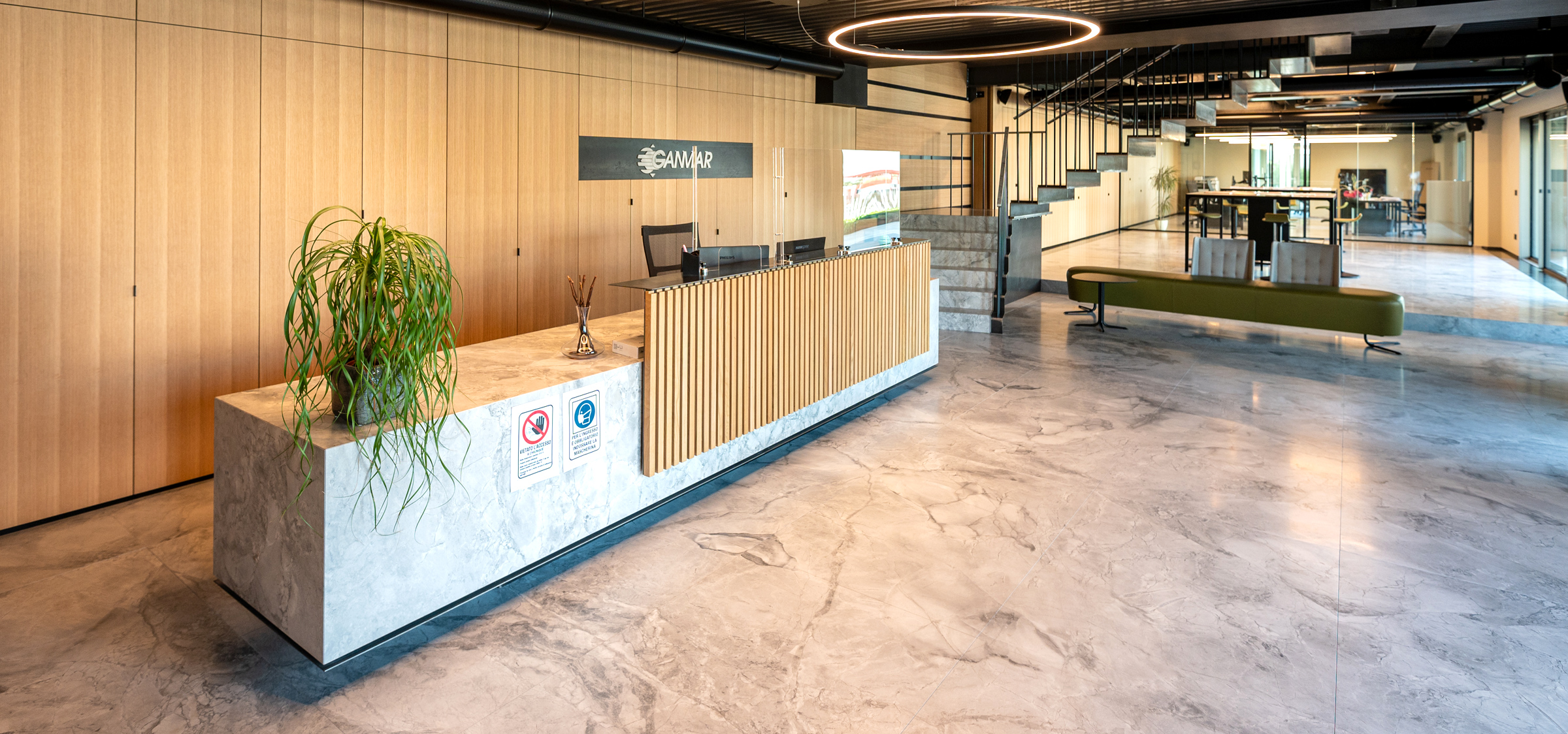 Indoor Flot® System
The lightness
that frees your creativity.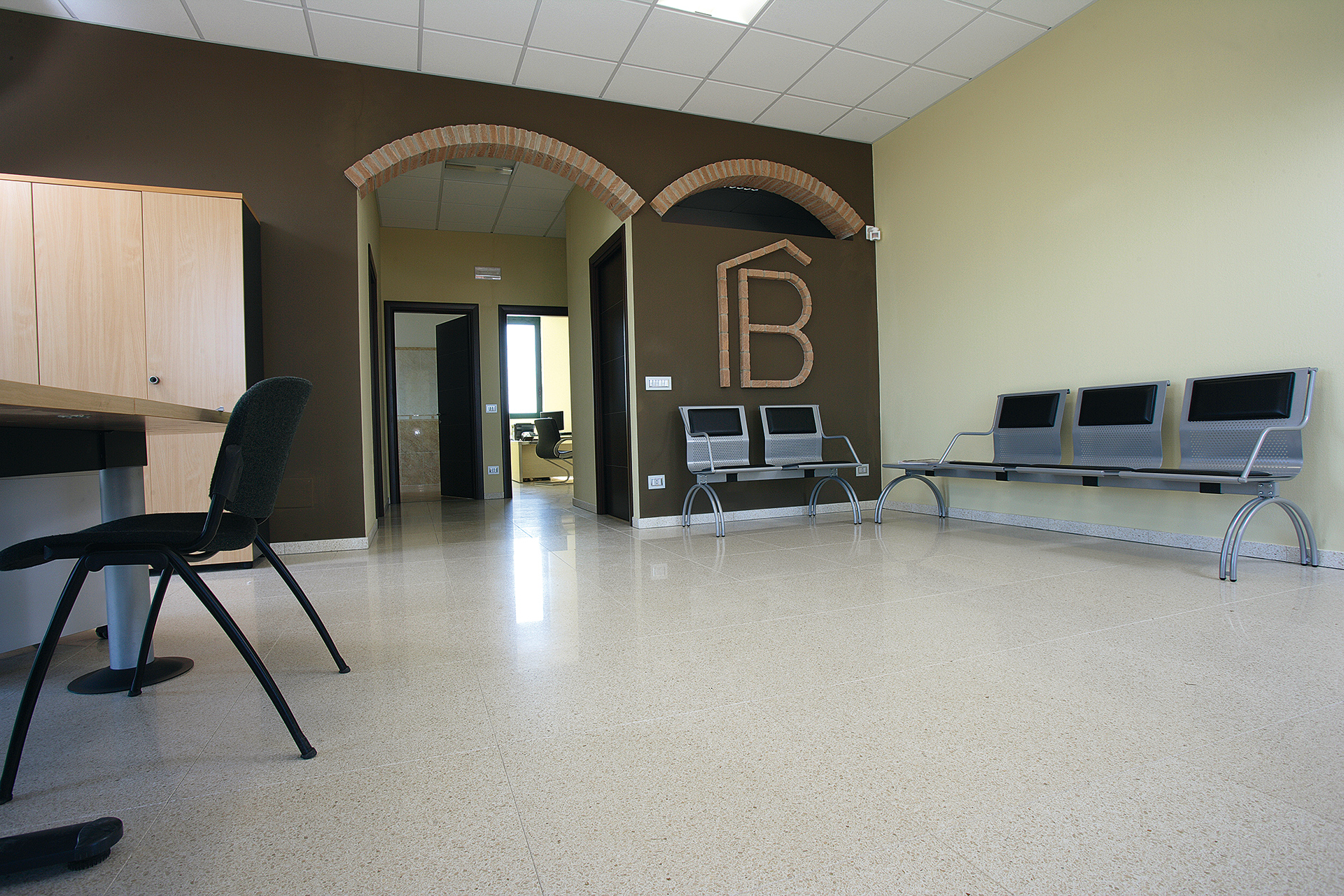 About the Flot® System.
The Flot® System allows you to combine the elegance of the stone material to the practicality and flexibility of use in indoor premises.
As with every raised floor, also the Flot® System foresees a walking surface placed on metal structures: a flexible solution that is perfectly adaptable to any context.
Creativity isn't measured
base x height.
With the Flot® System this flexibility becomes, literally, outsized, because it doesn't have to meet any dimensional limits, allowing an actual, free customization with the possibility to space out of the schematism of shapes and modules.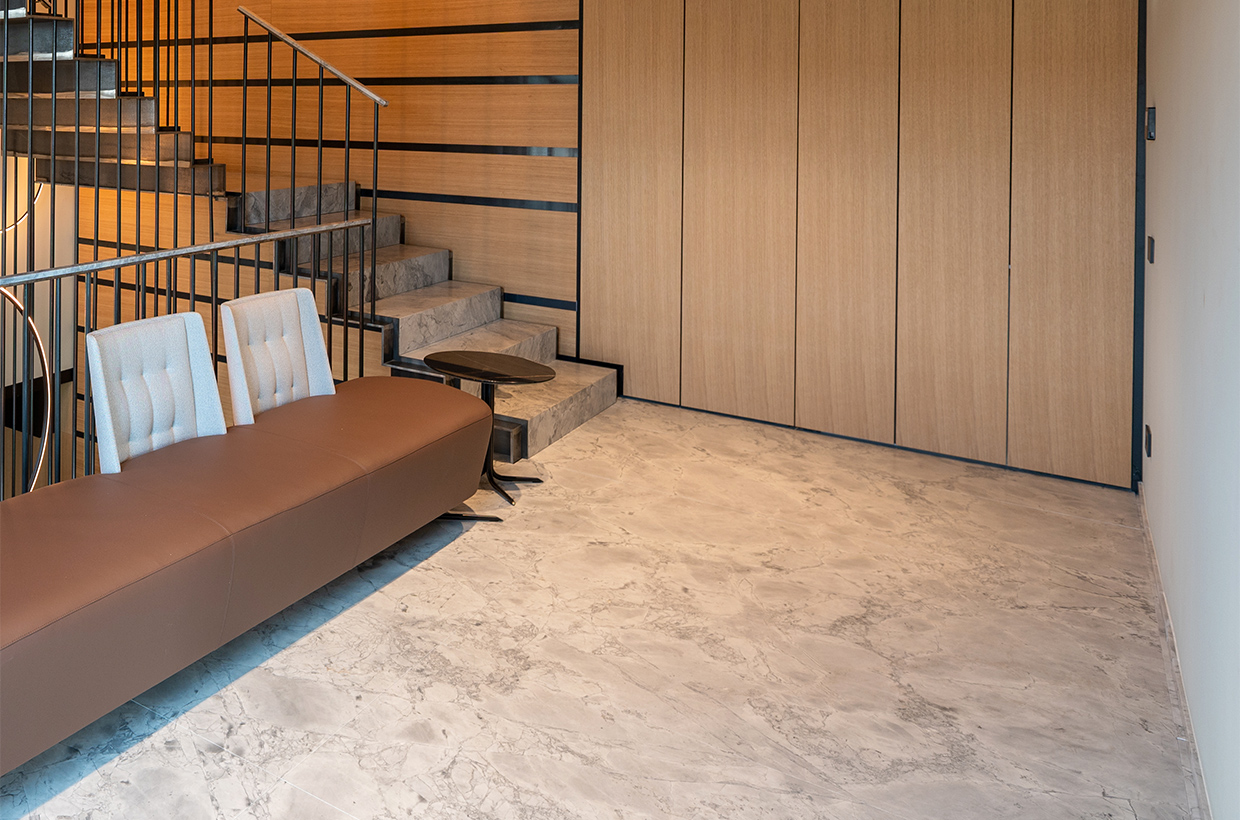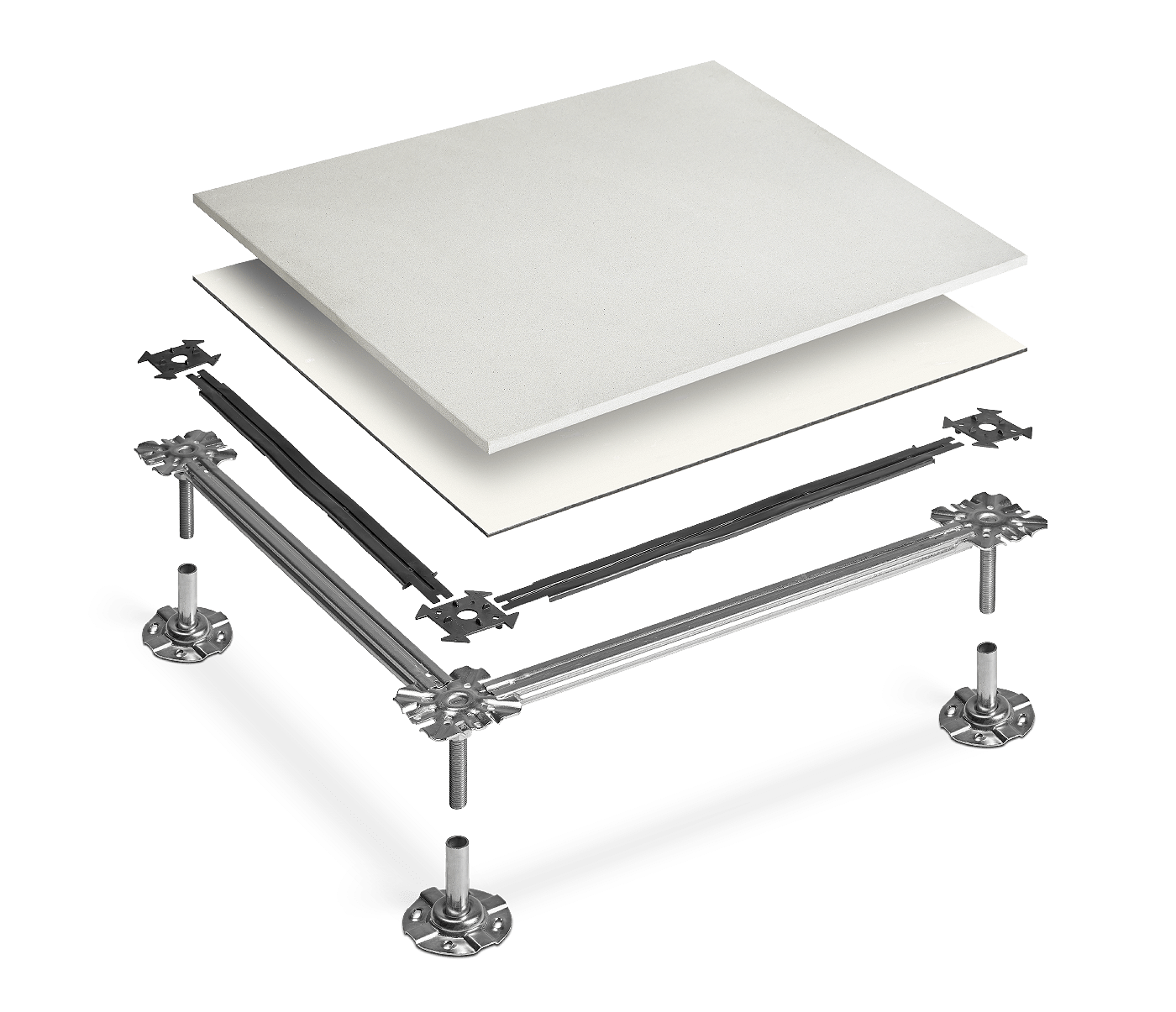 Flot® System with composite support panel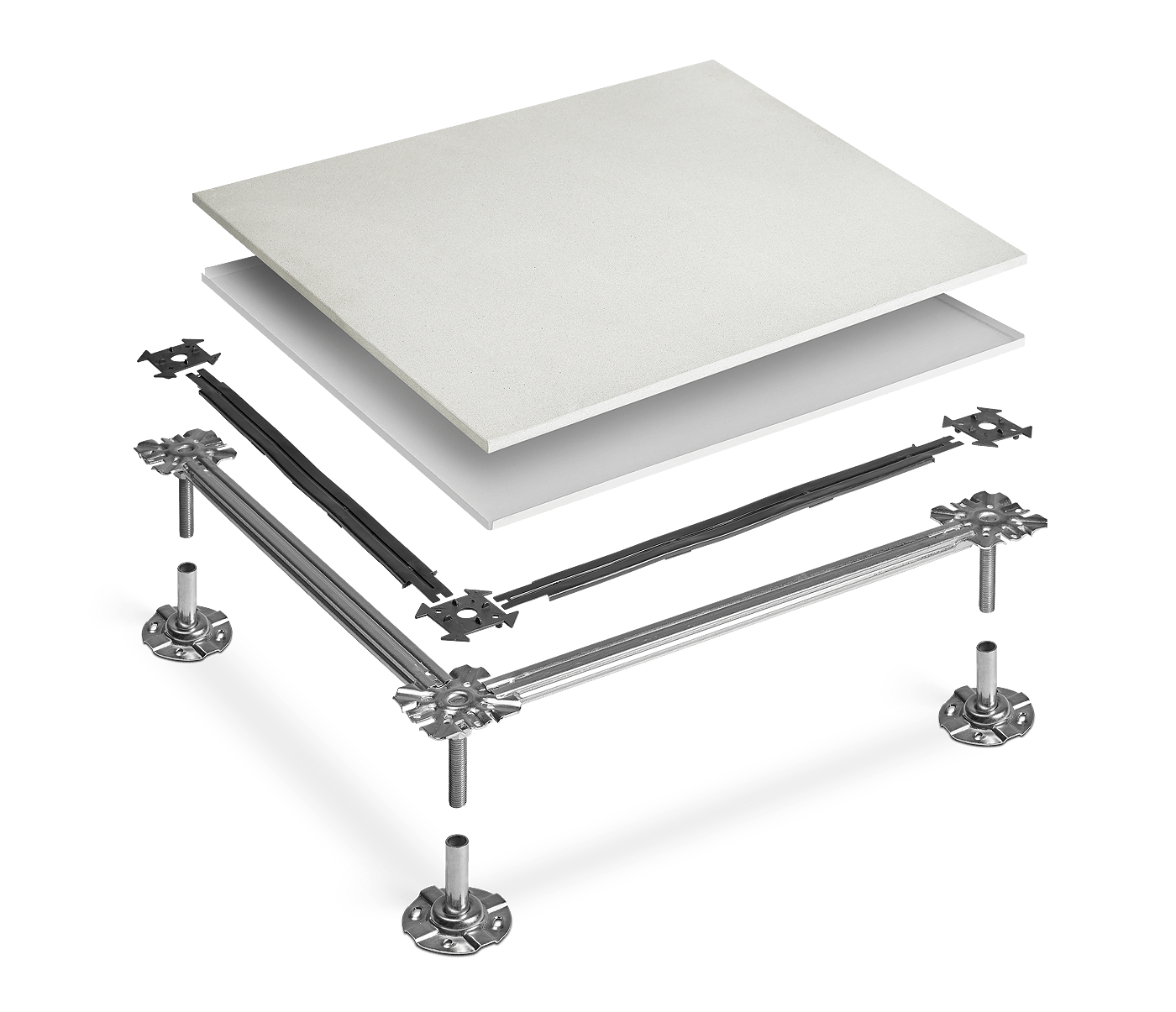 Flot® System with painted and primerized galvanized steel tray
Only three elements:
the perfect number to achieve any result.
The indoor Flot® System is made up by a surface finishing element, a reinforcing support and supporting structure:
The surface finish covering is made up by marble, granite or cluster plates with the possibility to create glossy, polished and brushed surfaces.
The reinforcement support can be made up by:

A composite support panel, creating an entirely customized system.
A painted and primerized galvanized steel tray, creating a more inexpensive 60×60 cm modular system.

The columns feature feet to support the screed and heads to couple the transoms; the stem of the columns is made up by two threaded elements that allow height regulation to compensate for any irregularities of the screed.
Laying and adjustment:
practicality also plays its part.
With the Flot® System, laying becomes a simple , quick and clean process, thanks to the supports above the waterproofing membrane or any other surface meant to be paved.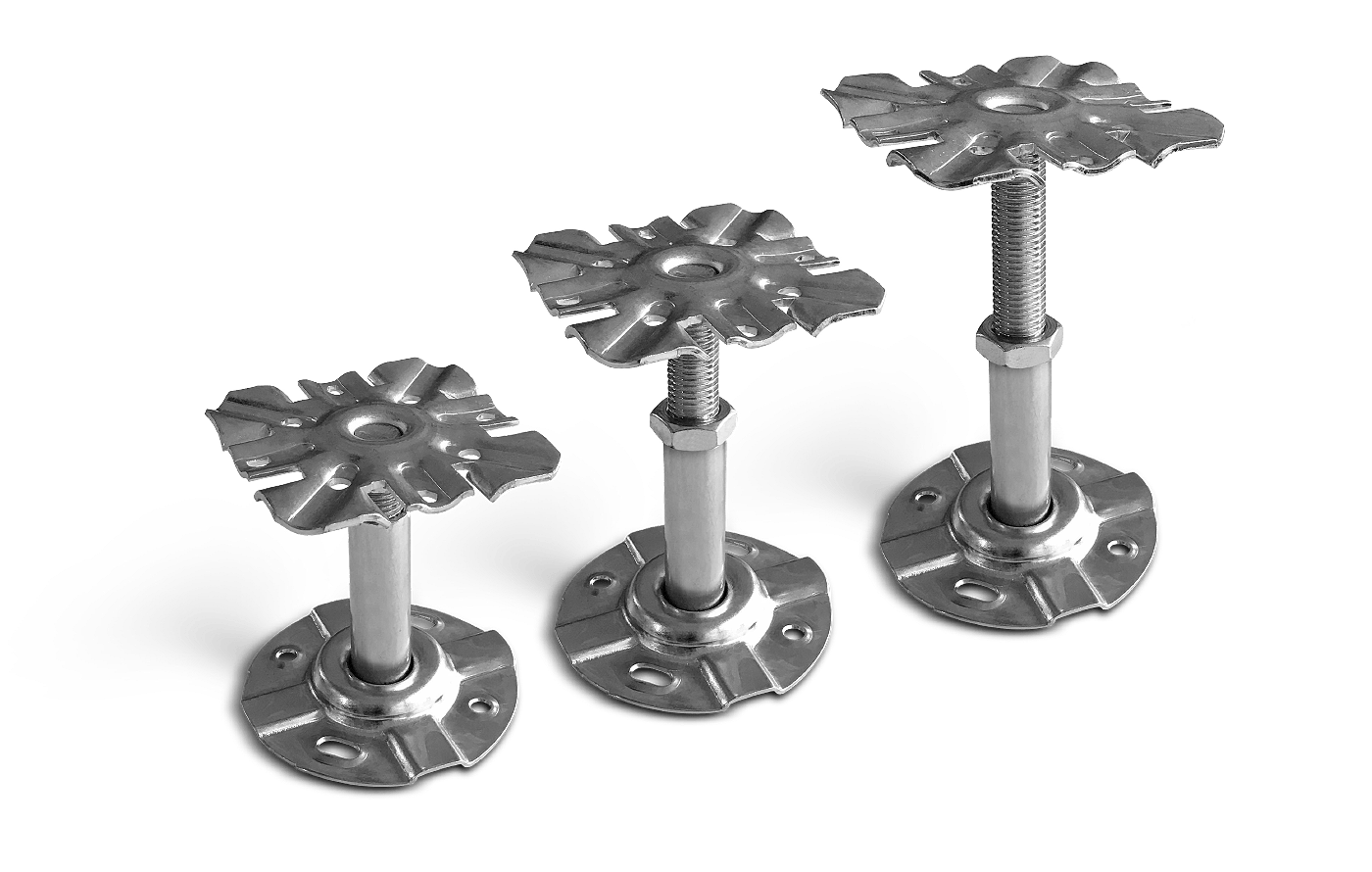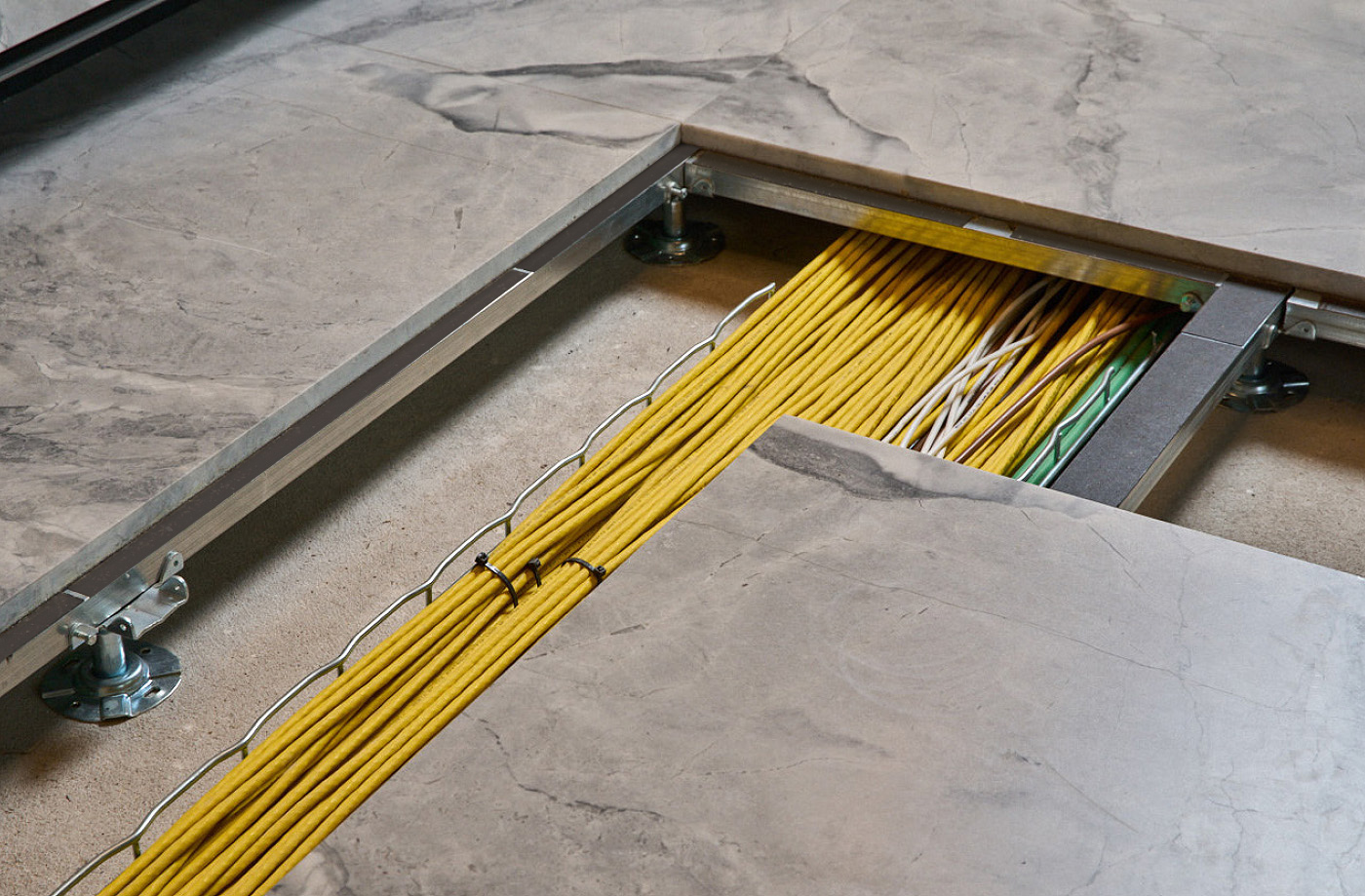 Everything is hidden,
everything is accessible.
The walking surface raised by the floor screed creates a technical compartment for the passage of any type of cabling and connections (electric, software, phone, etc.): a very important requirement for offices and business centers, which are constantly affected by structural changes due to the evolution of technology.
A substantial technology,
in only 20 mm.
Thanks to Ganmar's systems it is possible to obtain panels as slim as 20 mm that combine lightness to strength and stability. Their extreme lightness makes them suitable to use even where floors have a limited load bearing capacity.
Some examples of application